In taking the doctors advice to the letter, I have followed the doctors Rx to the hilt, which wasn't easy. The guidelines were: 
4-6 weeks in the boot (I did 5)
3 weeks shoe only, walking / no running.

Took a solid week to get my gait back. That boot mucked things up)

2 weeks light bootcamp workouts with light movements, nothing jarring.

 

First run only after no pain in foot and not on rocky terrain.

 
This week marked 10 weeks and that first run was earlier today. I've been itching to get back out, but also hesitant as well. With that, it was time… with a quick drive over the the American Tobacco Trail (ATT) near me, I was off.
How'd it go? 
I'm happy to report I'm feeling pretty good. Did just over 3 miles with average page at 10:34.  I wasn't going for any speed whatsoever, rather just the distance. I was surprised to see  that second mile split, but I am sure it was due to the decline on the course. Of course I had to come back which slowed me down on the return!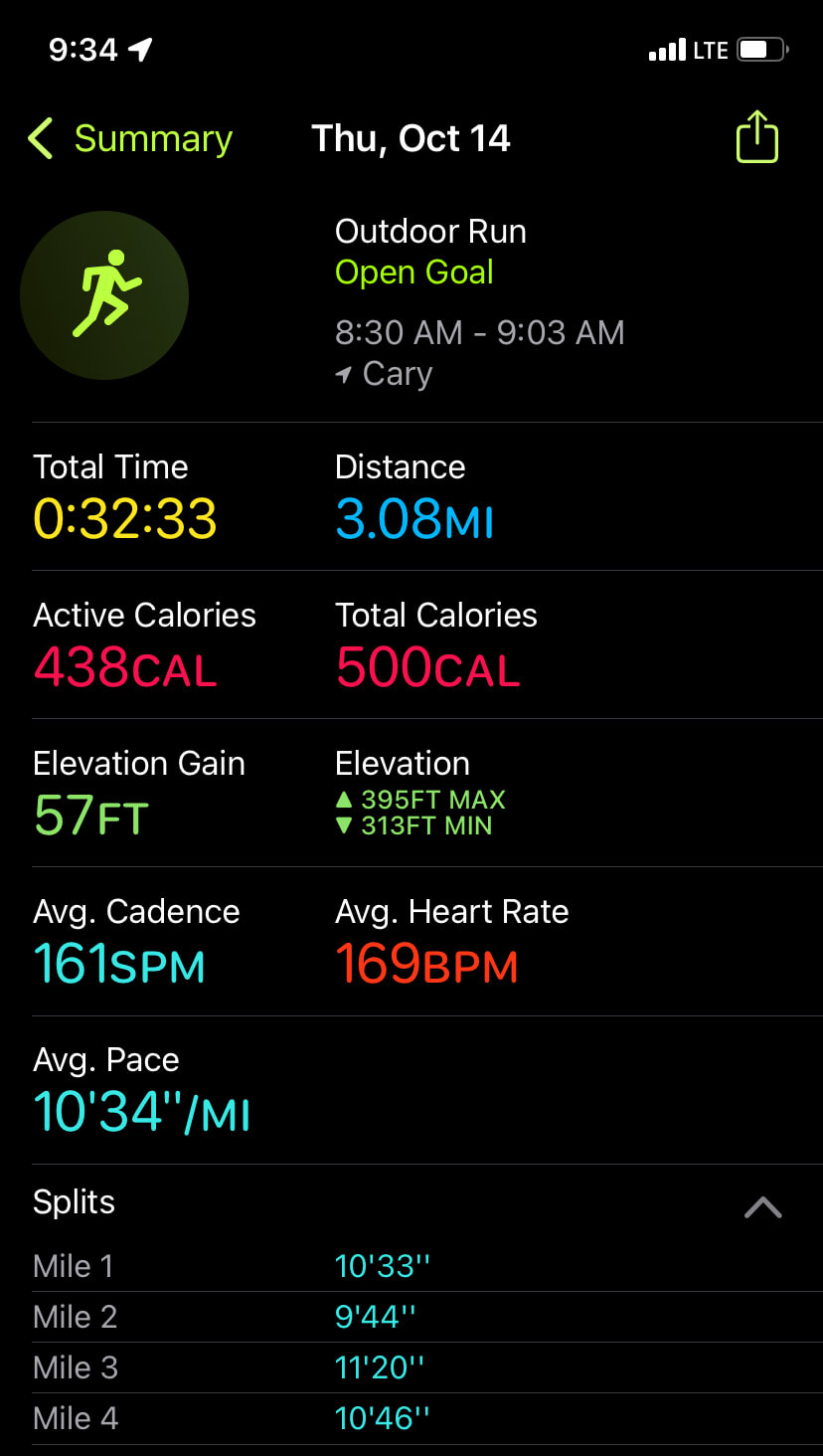 Takeaways & what's next? 
I definitely lost some overall endurance, but I'm sure that will come back. Planning on a run on Sunday with my mens workout group (F3). Nice and slow. 
I am also sticking to my plan of taking October easy, with November being the official start of my training. Looking for the program that I'll follow to get me to my goal.