As it's been over a month since my last update, I thought I'd share with y'all how the overall training is going. The good, bad and the ugly.
Short version:
The good: feeling pretty good overall.
The bad: longer runs kick my ass!
The ugly: my diet still sucks.
The slightly longer version:
The Good:
I've been taking time on Sundays to plan my weeks worth of workouts. Figuring out and planning my run days versus bootcamp workouts with my F3 crew, or combining the two has been helpful. I've also been adding a longer run towards the end of the week for the "time on feet" metric I keep reading and hearing about in my research.
Like I mentioned above, overall I have been feeling good about my running, though have noticed that when I run anything that is over 5-6 miles, I get really hungry within few hours. Not sure what that means, but I'm assuming it means I'm still burning calories and need to figure out fueling the body to maintain overall health, etc. I'm
The Bad/Ugly
As far as the diet goes and how "it sucks".. well… its a combination of things really.  Overall life, kids, work, and holidays have led to some stress so I am told.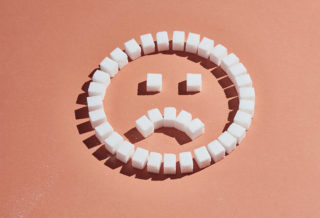 The issue that I have apparently, is when I'm stressed I apparently search out sugary snacks as well as carbs. They are great in taste, but literally make me feel like crap within 20-30 mins after inhaling them.  Truth be told, I miss being a kid sometimes, since as an adult no one really says "no" to me, except myself!
So, what is the plan to clean up the diet? Not sure just yet, but I have some found articles about solid substitutes that satisfy the sweet tooth cravings I have yet aren't all about sugar. Perhaps I'll share a recipe /link or two as I find them!  Also, if you have any ideas, by all means, let me know!
More updates to follow soon as I am woefully behind in keeping this site updated with content!