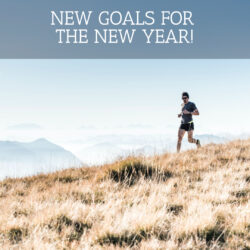 Why hello there!  Happy 2023!
So.. after giving it some thought and getting feedback via the Instagram post.. I'm happy to announce that I've picked one of my BIG events.  I also have some smaller goals as well.
Starting with the smaller item.  I was thinking about trying to double the number of registered events I participate in.  I realize that something doesn't have to be "official" to count, but then again, it's kind of a nice marker.  So, last year I did 2 official events. This year would be 4.  Not really all that much of a stretch as I already registered for The Uwharrie 8 mile run in Feb with some buddies from F3.   Should be fun, yet challenging as I've heard the first mile is steep.. up!   It's a simple out and back on the 8 miler.
As far as a NEW goal goes… welp.. I decided to try something different.  Never done an event with multiple laps and figure lets experience that.
That being said, I registered for the James River Trail Run to be held at the James River State Park in Gladstone, VA this April.  That's right.. its just under 100 days away!  Oh.. and its the 50 miler!  OMG!

So.. there ya have it. 2 registered events already on the books with 2 or perhaps more to follow!
Have a great 2023!  Let's Go!